Michael Z. Lewin Newsletter November 2011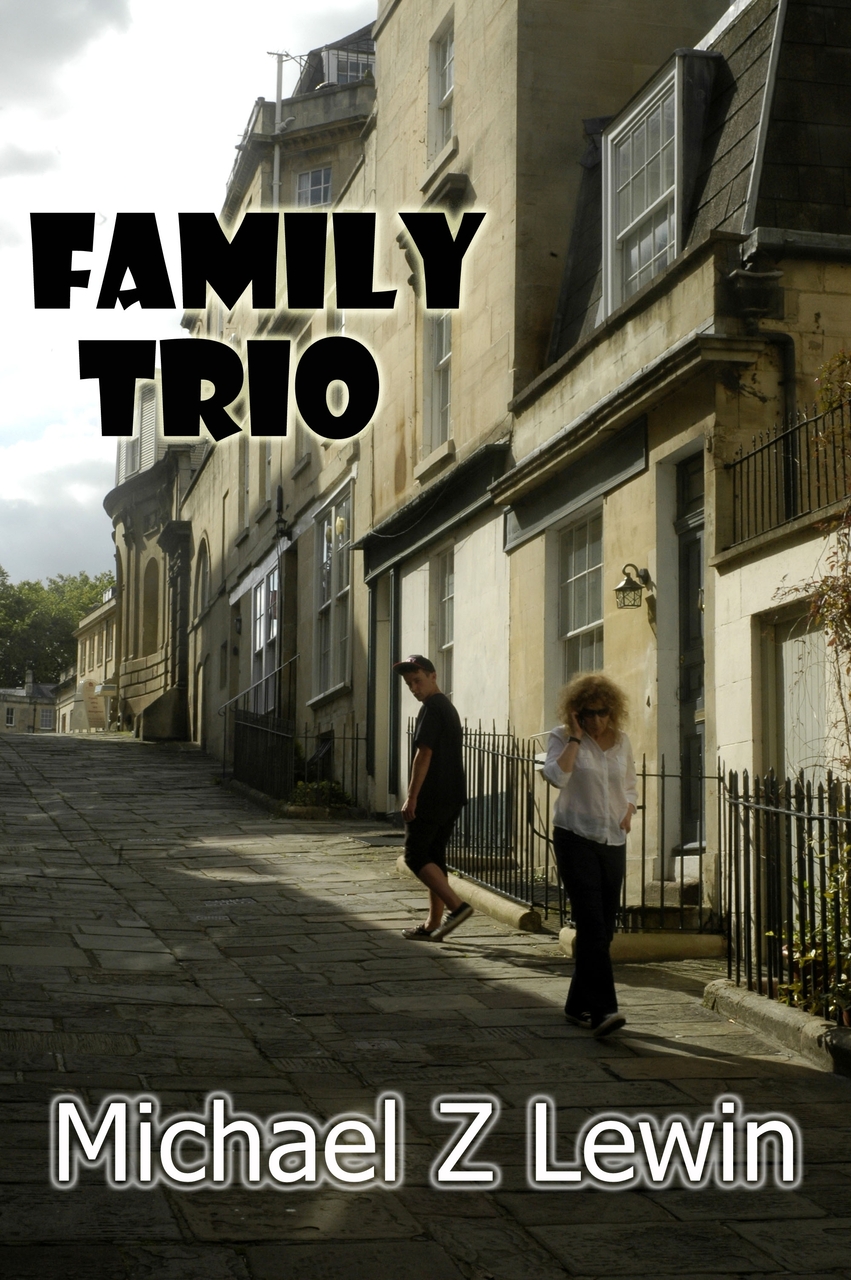 November 6, 2011
Hi, everyone.
I hope you've recovered from Halloween, if that applies in your part of the world. Hereabouts it's been Bonfire Night: equally mystifying.
This one of my infrequent newsletters is primarily to let you know about two imminent publications and one recent one.
FAMILY WAY
If you're familiar with my series about a family that runs a private detective business in Bath, England, you'll maybe be aware from the title that this is a new novel about the Lunghis. It takes place on the day of the Walcot Nation Day – a giant (and real) street party that took place annually on Walcot Street, where the Lunghis home and business is.
In the real world my apartment overlooks Walcot Street. The book's publisher, Five Star, used some of the pictures I took of the last Nation Day to make the book's cover. The cover and some of the source pictures are currently on the Events page of my website. Publication date is December 16th and the ISBN-13 number is 978-1-4328-2542-3. The price is $25.95. Buy early, buy often.
FAMILY TRIO
Shorter, cheaper (less than $2), but less new is this collection of three Lunghi short stories (originally published in various editions of Ellery Queen's Mystery Magazine.) I rewrote them – some more and some less – for this short electronic "book". I'm aware that people often have trouble getting my short stories and this is my latest attempt at trying to address that. The book is available on Amazon in the US, UK, Germany and France. It can be downloaded to a Kindle or direct to your computer. And I hope soon that it'll be available for several other electronic platforms. I am trying to make stories more easily available.
A new (long) Lunghi story, "Love and Death", will be out in Alfred Hitchcock's Mystery Magazine sometime next year. I'll post details on the website as soon as I have them.
ALBERT SAMSON STORY
Many of you have indicated that you've read the Samson books over the years. In December's Ellery Queen's Mystery Magazine there's a new, long Samson story called "Who I Am." Moreover, the client in this story will reappear in at least two more stories in the same magazine over the next year or two.
Individual copies of the edition will likely be available eventually on places like Amazon – and I believe you can order them directly from EQMM. Subscriptions are also available on Kindle. But I wanted to let you know that these stories exist, if you're interested enough to look for them.
OTHER STUFF
GHOST STORY
Earlier this summer I published a story in The Strand Magazine, the venerable publication that originally published the Sherlock Holmes stories. My story was no Holmes but it was something different for me: a ghost story. For various reasons I haven't actually seen a copy of the magazine so I can't tell you its date or more details of how to find it (if you want to.) I think the story was published as "Suspended Souls" but I hope to be able to confirm more details on my website soon.
BALLAD OF A DEAD NOBODY
This isn't something I've written, but I do want to call your attention to this new and brilliant book by Liza Cody. Yes, she is a friend, and yes, she is the "Liza" that FAMILY TRIO is dedicated to (she acted as editor for the book and is pictured on the cover in a photo taken by Sam Camden-Smith.) Doubt my neutrality if you care to, but it's still a wonderful, complex and supremely entertaining read. I wish I had written it. Available in hardback, paperback and (very cheaply at $2.99) electronically.
And that's about it. I hope there's been something in this that you're glad to know about. And I hope too that you have a warm and bounteous holiday season.
Michael Z. Lewin 6 November 2011