CONFESSIONS for FREE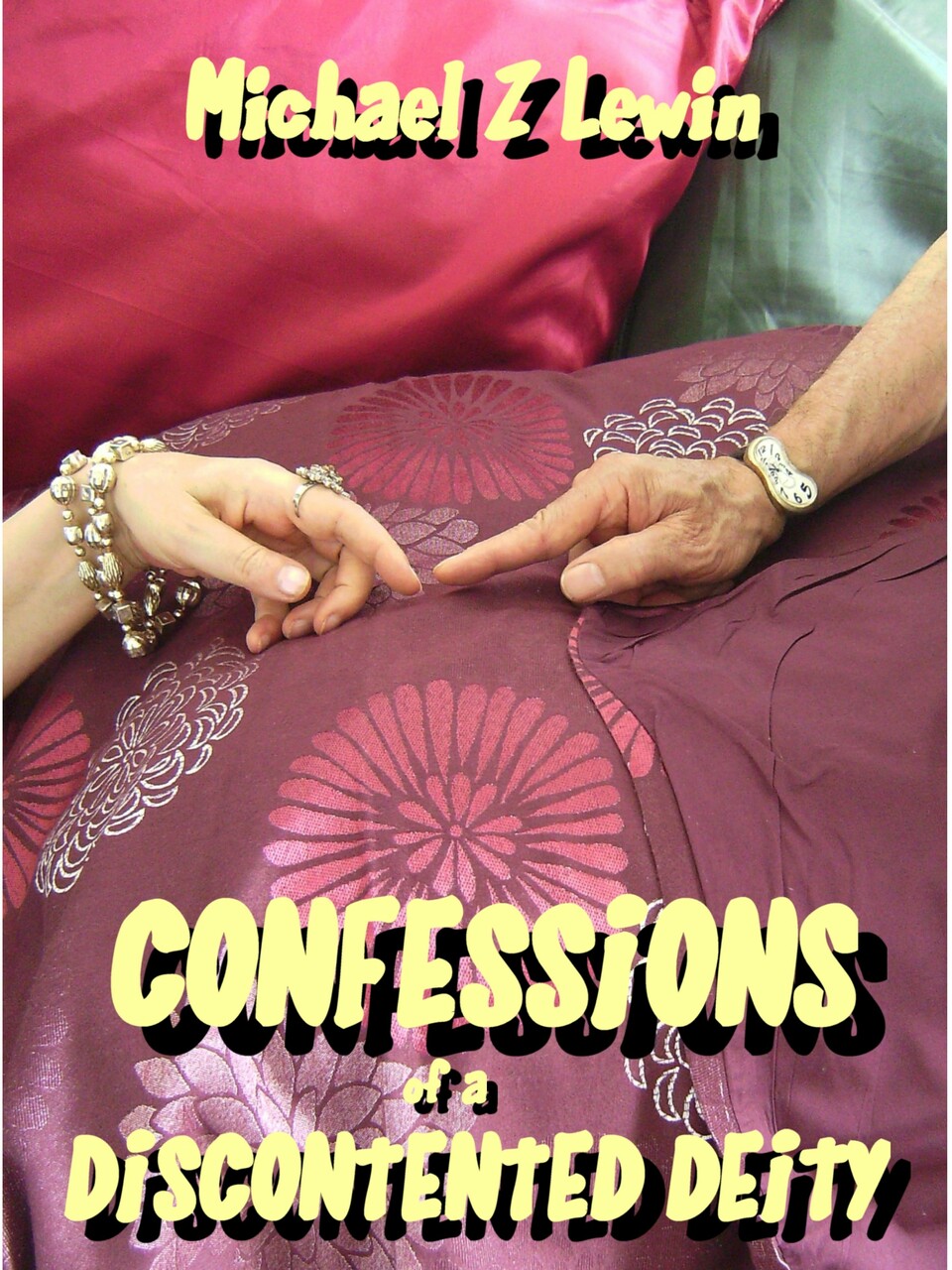 February 13, 2013
I'm sending this to let you know that my new book CONFESSIONS of a DISCONTENTED DEITY will be available for free from Amazon through the 16th of February.
I did a trial free day in December and was overwhelmed by the response. So this time I'm hoping that you'll take a look at the book if you haven't already. And that in any case you'll tell people you know about it so they can take advantage of the free days.
You, or they, then might be inclined to post a review on Amazon – pro or con. I think it can be really helpful to have honest opinions across a range.
That said, reaction so far has been very positive. Here are some of the responses I've had.
Peter Lovesey, the legendary mystery writer, wrote
"Confessions is a joy and I'm sure it will entertain and amuse everyone lucky enough to read it, bishops, priests and born-again Christians included. Rabbis, too. There's such good sense and wisdom at the heart of this wonderful romp through heaven and earth. The idea is inspired and the energy and ingenuity of each chapter explore the nature of, well, almost everything that matters. The brilliance is that while we are treated to such fun with a God learning to be streetwise, the story is rooted in good theology. I hope He will return."
US Amazon already includes reviews from:
Mystery writer Ronald C. Tierney
"…Lewin lends his talent to the kind of thought-provoking fun we find with the irreverent playfulness of Shaw, Twain and Vonnegut."
Reviewer Kent E. Schroder
"…Where does 'Confessions' fit? It doesn't…There is no way to tie this book to any of Lewin's previous work…God finds himself discontented and decides to visit the earth in human form. To tell you more of the plot might ruin the surprises awaiting the reader. If you like Lewin, read this novel…a very enjoyable book by a fine writer."
Reviewer Adel Foz
"This is a fast, engaging read about how God copes with the fact that he made man (not woman) in his own image. That means dealing with men's changing feelings about life and women. I kept wondering what would happen next and read it in three sittings…"
Sister Julie E. Lewin
"CONFESSIONS OF A DISCONTENTED DEITY is different, delightful, clever, entertaining, laugh-out-loud, yet thought-provoking. Ideal for those who can read for only a limited time per reading session, because each chapter picks up easily from the last and sort of stands on its own. I gave a bunch for holiday gifts."
On UK Amazon reviewer iChas said
"…God has created Man in his own image, and so, logically, God is moody, lusty, capricious, easily bored, and comes to recognise His Own aggressive streak. He is also Creative (obviously, and still at it) and a bit of a nerd. And thoroughly spoiled. So far, so comic, and it is…But the fundamental dilemma of God's situation is so cleverly woven into the story that the book is both thought provoking and frankly subversive."