MEN LIKE US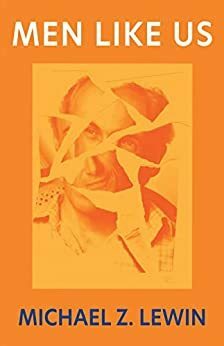 January 10, 2022
Hi. I hope you are all keeping safe.
This is the first of three newsletters I will be sending you in the next few weeks. Why am I suddenly flooding you? Because I have published two new novels, and republished a third for the first time as a paperback.
On December 27th MEN LIKE US became available as a paperback from all online sellers and by order from bookstores. It's also available on all electronic platforms.
I'm delighted to have completed this long novel – long in pages and also in the making. It's taken me more than nine years.
And it's quite different in many ways from any other book I've written. The central character's life is in tatters. He's an American from Indiana who has worked successfully for decades in British television. But as the book begins he is starting a new life in an unfashionable part of London, and he's left his career and previous life behind him.
But have his career, and his life, left him behind it?
Because his problems are of his own making. Can anyone truly start over? Can a man understand his mistakes, face them, and find ways to redeem himself? Can he regain the trust of the woman he loves when his decisions shattered her life, both emotionally and physically?
These are key questions in MLU. There are also murders, mysteries and many things that aren't what they seem: you've been there before in my fiction. But the focus here is different. Is it a dick-lit novel rather than a mystery? I invite you to find out.
And rather than write more now, I'll stop here. I've managed to get through the last couple of years without catching Covid. I've written some stories and received a nice award. But more of those later.
Keep safe, OK.
Mike